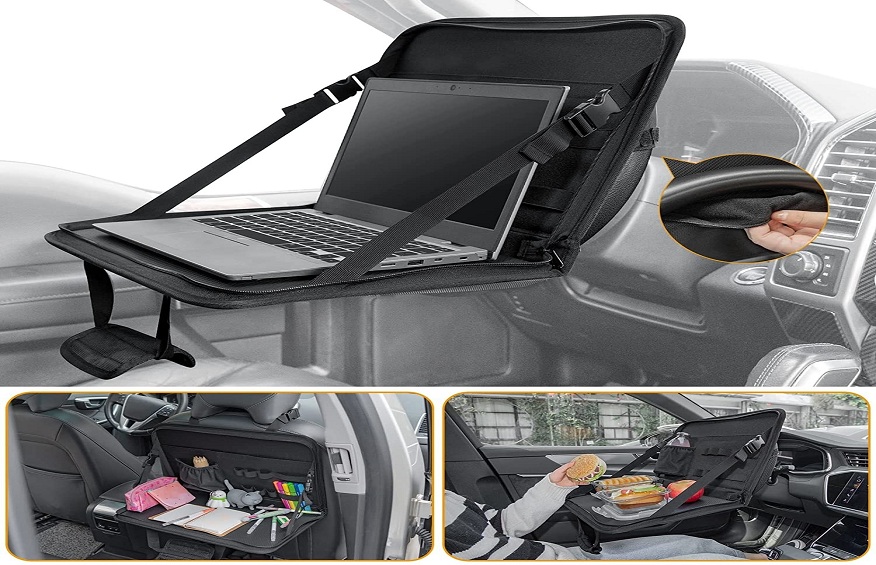 Things to Know When Buying Accessories for Your Car Kit
A vehicle is a significant investment, so it's only natural to make the most of it. Purchasing accessories for your car kit is one way of achieving this. Whether you're a professional driver or a weekend road tripper, you will need the right accessories in your car kit for a hassle-free experience.
A consumer study conducted by Foresight found that roughly 50% of new vehicles in the United States are equipped with accessories within the first two years of ownership. This includes everything from floor mats and first aid kits to high-priced goods like truck racks. With so many options available, how do you select the right accessories?
1. Know your Needs
Are you frequently driving in harsh weather conditions? Do you often transport people or goods? Understanding your needs is the first step in identifying what you require in your car kit.
Consider adding roof racks, a cargo net, or tie-down straps if you move cargo. If you transport people frequently, consider getting seat covers or portable vacuums.
2. Quality over Quantity
It is paramount to opt for higher quality products over quantity. While cheaper options may give an illusion of saving on cash, they may last shorter and perform poorly than higher quality options. This will end up costing more in the long run, but most car owners go for  Bahco tools, they are reliable and come in different varieties.
3. Functionality
Functionality informs the decision on accessory choice, as you need a car kit that performs satisfactorily when needed. Make sure that the accessories you want fulfill the function you require. For instance, when looking for a phone holder, ensure it can securely and firmly hold your phone while driving.
4. Compatibility
Not all accessories are made to fit every model and make of automobile. So, check for compatibility when purchasing your accessory. Before the acquisition, be careful to read the product's specs.
Essential Accessories
Some of the essential accessories include
Emergency Kit
This is a crucial component of your car kit. An emergency kit houses the essential tools for use in unforeseen circumstances. It typically should contain items such as the first aid kit, a flashlight, and jumper cables. Additionally, it's also a good idea to have a spare tire and a tire jack for emergency flat tire changes.
Cleaning Supplies
Every car owner knows that cleaning is critical to the car experience. It is not only important for aesthetics but also plays a role in preventing damage such as rusting. When purchasing cleaning supplies for your car kit, get a cleaning towel,a glass cleaner, and a cleaning solution.
Tools and Equipment
It is only natural in a car for mechanical issues to arise. Tools and equipment in your car kit will enable you to fix breakdowns. These tools include a Bahco stubby ratchet screwdrivers set, pliers, a Bahco ratcheting wrench set, a tire pressure gauge, and a tire inflator.
Safety Equipment
Safety is a core focus in every situation, more so in driving. The better the selection of safety equipment, the more assured the safety of car occupants and people around. Choosing the proper safety equipment is the first step in ensuring the safety of all involved. Some must-have safety equipment is warning triangles, fire extinguishers, and reflective vests.
Conclusion
Be prepared to put in work when selecting accessories for your car kit. Take time and do your homework; your patience will surely pay off.