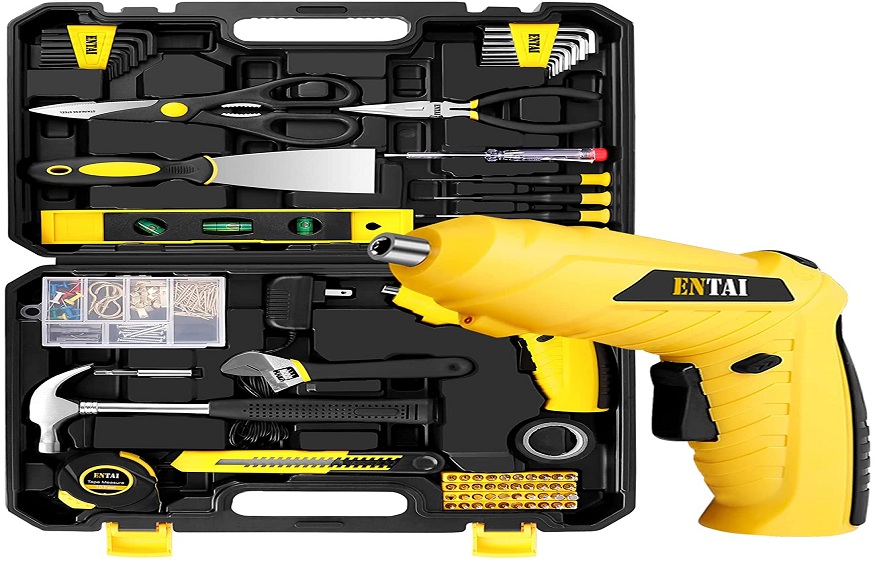 Types of toolboxes: compared
Business owners across the construction, manufacturing, and repair industries know the value of a high-quality toolbox. But did you know there are multiple kinds of toolboxes available on today's market, each with its own unique benefits?
This article will dive into some of the most popular kinds of toolboxes tradespeople use each day, ranging from simple plastic storage kits to commercial-grade, multi-tiered units.
1. Tool chests
A tool chest is a durable plastic, aluminium, or stainless steel box designed to securely store many tools and components. These can be simple trunks or sizable cabinets with several drawers and compartments.
Tool chests are a great option for busy tradespeople because they make it easy to organise tools by size, type, and function. Some tool chests also come with bonus features like lockable drawers and wheels.
You can store everything from simple handheld screwdrivers to large power tools in a tool chest, depending on the size. However, tool chests are typically heavier and more expensive than standard toolboxes.
2. Roller cabinets
A roller cabinet, tool trolley, or bottom box is a multi-tiered tool cabinet with drawers. These cabinets can act as stand-alone toolboxes or bases for a tool chest, hence the 'bottom box' name.
These types of cabinets usually feature heavy-duty castor swivel wheels for easy maneuverability. This design allows the user to move the cabinet around the workshop easily, improving efficiency on-the-job.
Mobile workbenches are a type of roller cabinet with a built-in bench and multiple storage drawers and cabinets. These are a great option if you value ultimate portability and versatility!
3. Handheld toolboxes and bags
Handheld toolboxes and bags are an affordable and accessible option for businesses wanting to securely store smaller tools. They're also a vital addition to any handyperson or tradesperson's arsenal.
Thanks to their small size and lightweight nature, handheld toolboxes are also a great option for fieldwork or jobs where your workers will constantly be moving around. You can also find options with a range of extra features and benefits, like multiple compartments, padlocking systems, and extra storage slots.
Look for stackable handheld toolboxes or caddies for maximum bang for your buck. You can stack multiple of these boxes on top of each other to save space and organise your workshop.
4. Maintenance trolleys
A maintenance trolley is like a roller cabinet with open shelving instead of enclosed drawers or cabinets. They also usually feature heavy-duty castor wheels with built-in brakes.
As you'd guess from the name, maintenance trolleys are a popular choice for maintenance workers thanks to their accessibility and portability. They're also a common sight in hotels and hospitals where they're used for cleaning and housekeeping.
Choosing the right toolbox for your needs
Now you're aware of the different kinds of toolboxes and their benefits; you should have no trouble choosing the right toolbox for your business's needs. Remember—the main things to consider are the size and shape of your workspace, your need for security and portability, and the type and number of tools requiring storage.