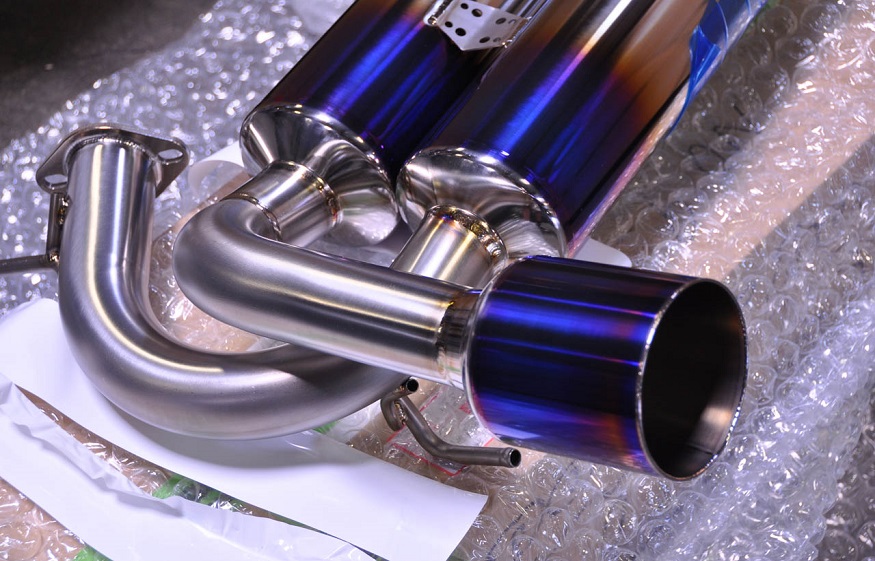 A muffler reduces the noise generated by the car engine. A silencer improves this function more clearly. Here is why it is better to equip your car with a silencer exhaust.
How does the exhaust and its elements work
The exhaust, as its name suggests, is a system that allows the evacuation of gases resulting from the combustion of fuel in an engine.
Here are the different elements that make up this system:
the collector which collects the more or less burnt gases coming from the cylinders,
the catalyst that makes these polluting gases less harmful to the environment,
the connecting tube which dampens movements between the body and the engine, thus preventing the spread of gases in the passenger compartment,
the sensors which transmit the pressure and the oxygen level of the exhaust pipe to the computer , in order to adjust the injection time,
the particle filter which stores polluting particles and scale, limiting the direct emission of these into the external environment,
the silencer , located at the end of the exhaust line, which attenuates combustion noise and plays an important role in the combustion gas evacuation system. Here are the different types of mufflers: baffle mufflers, perforated pipe mufflers and straight-through mufflers
The various elements of the muffler then form a circuit which ensures the evacuation of these gases.
This ensures that the cycle runs smoothly, ensuring that your car's engine runs smoothly.
Consequences of malfunction
The noises generated by the combustion are no longer attenuated when the muffler is defective.
Atmospheric pollution caused by incompletely burned gases increases in the event of a malfunction of the catalytic converter or the particulate filter.
Driving in "free exhaust" is punishable by law. You risk a fine for non-compliance with anti-pollution and anti-noise standards.
When to change an exhaust?
In principle, never because car exhausts are made to last as long as these.
However, you should remember to check your car's exhaust when:
you observe leaks. These are probably due to deterioration by condensation and high temperatures.
you hear suspicious or abnormal noises coming from the exhaust.
an anti-pollution control tells you that your car does not comply with the standards.
the engine diagnostic light comes on. In this case, either the catalytic converter is not working or the particle filter needs to be changed.
How to change your exhaust?
You can change the exhaust yourself if you have the necessary tools.Remove the muffler by removing the assembly clamps.
Clean the location of the pot.
Mount the new exhaust.
Where to find the accessories?
Do you need to completely change your exhaust or some of its accessories? Do you absolutely have to fix it? Do you want to modify it? L' Entrepôt du silencer in Quebec offers you adapted products that meet your requirements.
Not only do you have a choice of products, but muffler repair, modification and installation services are also available.